This week's MUA Monday features Laura Wisinger, a makeup artist based in London and working in all areas of makeup.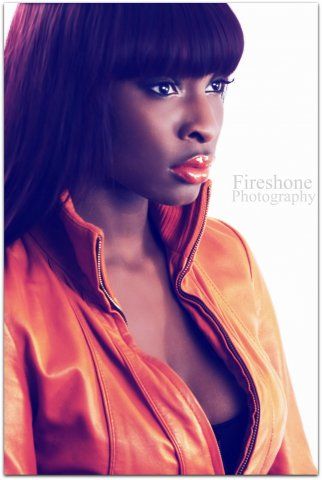 When did you realise you wanted to become a makeup artist?
I've always wanted to be a make-up artist, just thought it was out of reach when I was younger.
Where did you train and did you enjoy it?
I trained at Clydebank college in Scotland for two years receiving HND Make-up Artistry.
Then TV & Film make-up at Christine Blundell's Make-up Academy in London.
Yes it's very a competitive industry to be in but I work as hard as I can to achieve my goals.
I won The Professional Beauty Awards 2013 Make-up Specialist Of The Year which has helped me gain more work and contacts.
What is your favourite style of makeup to do?
I love beauty make-up, making people look gorgeous and also classic vintage styles.
Is there any style of makeup you hate?
I love it all, I am happy to create any type of make-up as its all creative work.
What are your future goals in your career?
To design on more feature films, I designed on my first this year Amar, Akbar and Tony, I had an amazing time and it had such a great cast and crew.
I also want to enter more make up competitions and win more awards.
I've had a fantastic few years of dream jobs, my favourite being working on the main make-up
crew for the Olympic Ceremonies, one of the best experiences of my life. So as long as it all
keeps rolling in like it has been I will be a happy bunny. I feel very lucky to be in the position
I am at the moment.
What is your top makeup tip?
Really prep the skin properly before you start, never use wipes.
60's feel, I love all the vintage looks so a fashion twist on 60's Mod is my favourite for Spring/Summer on trend 2013.
SS13's colour pop statements is a favourite of mine too.
What are your favourite high end and budget brands?
I really like Laura Mercier foundations, they are beautiful on the skin and MAC make-up for the on trend colours.
Loreal do some great budget products too, I love their lip glosses and mascaras.
You can also find Laura in the following places: