I don't know about you but I can never get that last bit of stubborn mascara off, I think I've got it all but still wake up with panda eyes half the time. I find oils slightly better at removing my eye makeup, holding a cotton pad on the eyelid til everything has dissolved and can be easily wiped away, but this requires that extra little bit of time and leaves the skin greasy so I'm always seeking an alternative.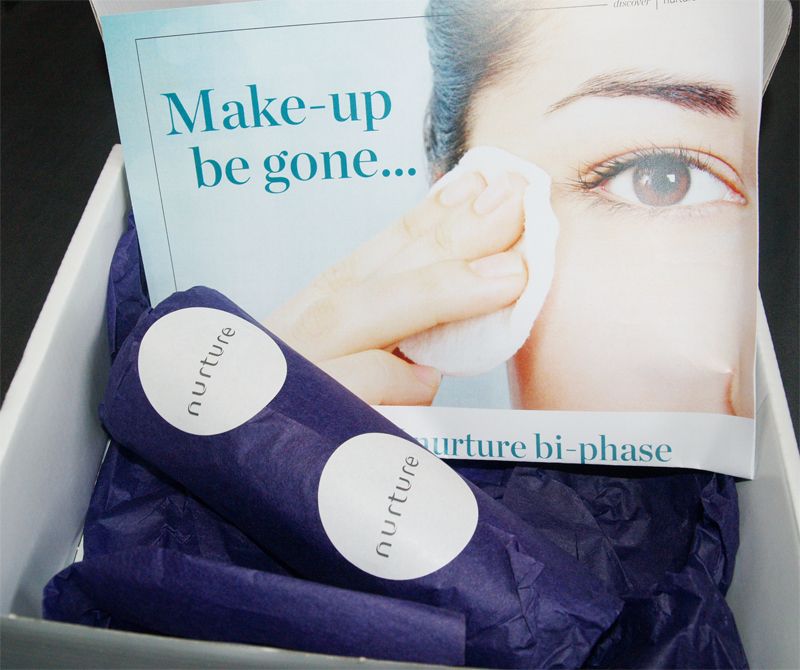 I was sent a bottle of the nurture bi-phase eye make-up remover* to try out which is described as "Fragrance-free, ophthalmologist-tested, and oh-so-gentle, the lotion quickly whisks away stubborn mascara, water-proof eyeliner and long-lasting eye shadows to leave the skin soft and clean."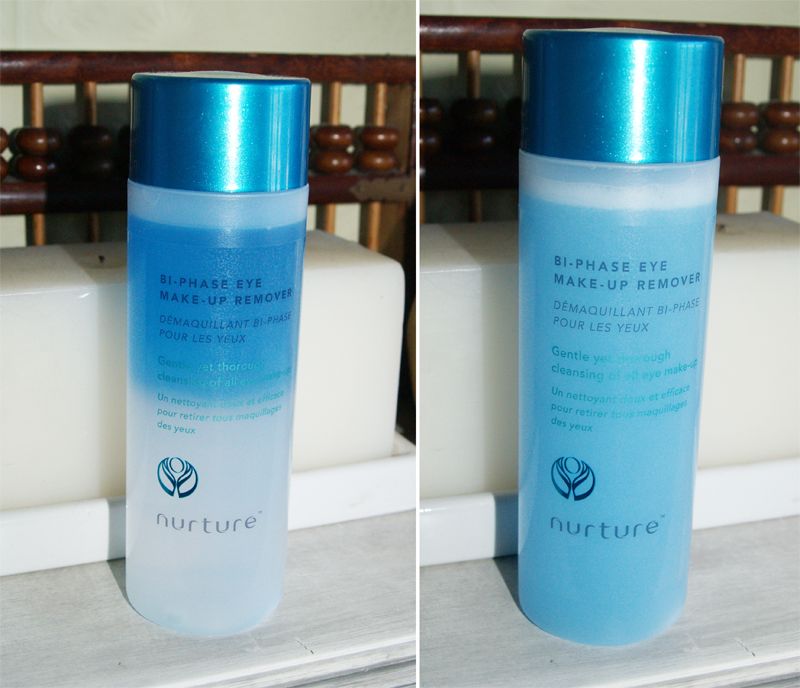 This make-up remover is made up of two parts, an oil-based cleanser and a cleansing water which when activated (shaken together) are designed to dissolve the makeup whilst soothing and moisturising at the same time. It is also rich in B vitamins and amino acids which aid the reduction of wrinkles.
So, what did I think of it? I was actually really impressed, I had heard of bi-phase makeup removers before by a few high end brands but they are all rather expensive and I was happy to settle for the cheaper albeit less effective alternatives. This is definately the best eye makeup remover I have used but does not have the high price tag of it's competitors, at just £6.95 a bottle!!!
What I liked best about this, other than the successful removal of ALL my mascara, was the lack of greasy residue left behind. I was still half expecting this so it was a nice surprise to find my eyes left feeling fresh and clean. I also found it did the job slightly quicker and easier than oils do.
So as you've probably guessed I highly recommend this product, it's funny how little things like a great makeup remover can feel like you've revolutionised your whole skincare routine so unless proven otherwise this is now my new favourite and I'll definately be buying this from now on