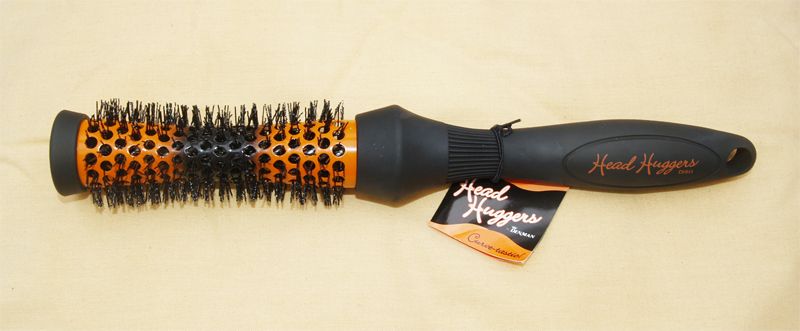 I can't remember the last time I owned a hair brush. For years I've used the same wide toothed comb by Nicky Clarke and a dread comb for my roots. I'd not really ever contemplated anything else until I signed up for my makeup course this summer in which I'm also going to finally learn hair styling and cutting.
My hair is super super annoying in it's natural state, it dries with a horrible un-even wave which I then have to straighten out layer by layer. Who knew that if I just used the correct tools I could avoid this? (duh!)
I've been using this Head Hugger brush* by Denman for a couple of weeks now and my hair routine has become so much quicker and easier. I was sent the smallest size which is perfect for my hair as it's not too long and is quite fine. I've been using the brush while I blow dry my hair and as you can see from the image below it's really effective at giving me a straight finish. I then only need to use straighteners to quickly iron out the ends.
The brush itself has an hourglass shape, designed to "hug" the contour of the head. It also has a ceramic barrel which retains heat. I've always heard Denman brushes raved about, and I suspect it's clever key features like these which make their brushes such a success.
I'm currently quite the novice when it comes to hair and it's all a bit daunting, it's reassuring to see that just the simple things like using the correct brushes makes a really big difference.