Look at me with all the beauty posts this week! I have the longest list of blog posts I want to get round to eventually but I want to make sure I do them justice so I'm taking my time. This is one of the posts from that list, I love reading other bloggers' 'What's in my bag?' style posts and I did one myself a while ago now, but to be honest my makeup bags are much more interesting.
As soon as I uploaded the photos to Photobucket I realised I should have numbered all the makeup, but hopefully you will be able to work out which is which.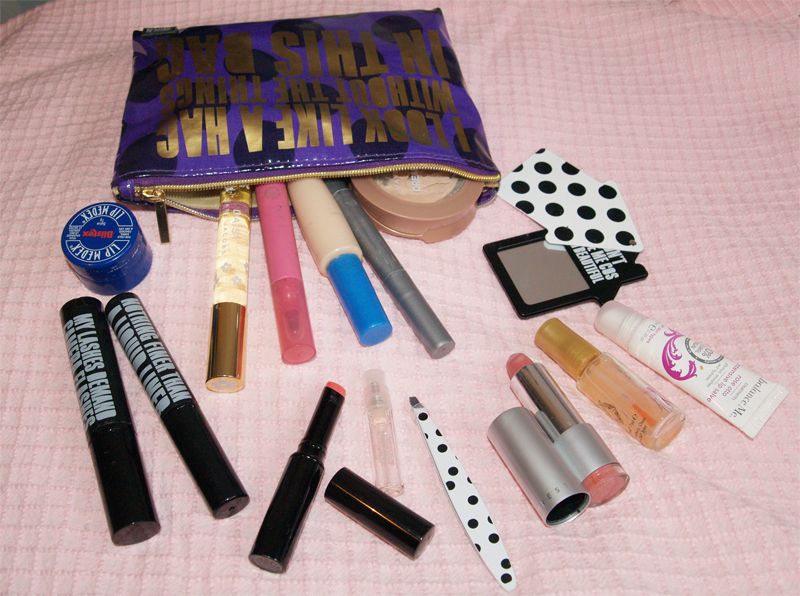 First up is my everyday makeup bag, the one I keep in my bag when I'm out and about during the day. I don't tend to need to touch up my makeup very often during the day but I like to have these bits with me just in case. The makeup bag itself is the one I got for Christmas by Henry Holland and the spotty mirror and tweezers came in it as well as the mascara and eyeliner on the left. They aren't the best but are handy for emergencies.
The other things I always have in this bad are: Blistex Lip Medex balm // Daisy by Marc Jacobs in rollerball vial // Inglot lipstick 40 // Covergirl lip stain 400 // Covergirl concealer in Classic Ivory // Sample of Flowerbomb by Viktor & Rolf // Witch concealer in Light // Prestige lipstick in Petulant Rose // Maybelline Dream Matte Powder in Rose Ivory // Vanilla Lipcote // Balance Me rose otto intensive lip salve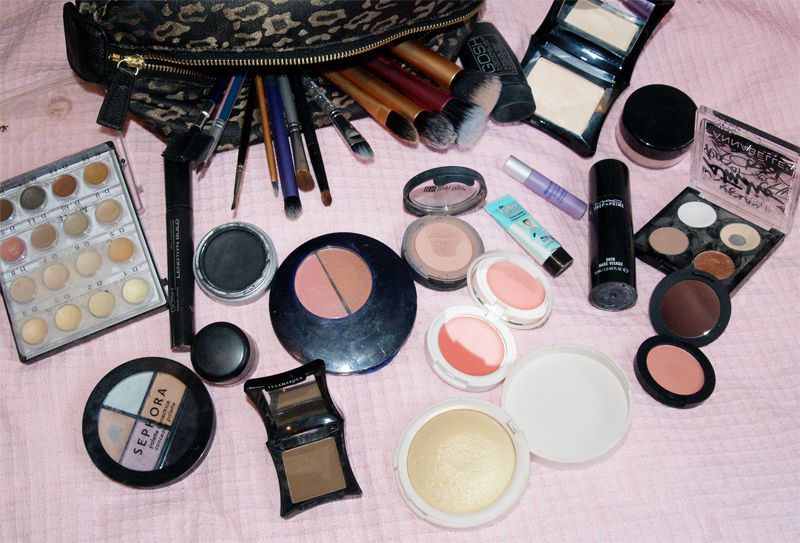 Now this is my large makeup bag which I use whenever I'm staying somewhere over night. I've literally just included makeup rather than toiletries as well or there would have been way too much to mention. If you're interested in what I take away with me as far as hair and skin care products too let me know in the comments.
So the products I keep in my everyday makeup bag are: Kryolan Dermacolour Camouflage Palette // Sephora concealer palette // Gosh Amazing Length N Build mascara // Kryolan eyeliner cake // Mac Fluidline in Blacktrack // Illamasqua eyebrow cake // Estee Lauder Blush All Day duo // Topshop highlighter in Sunbeam // Ben Nye powder rouge in Natural Blush // Topshop cream blusher in Head Over Heels // Benefit Porefessional // Urban Decay eyeshadow primer potion // Mac Prep + Prime skin base // Gosh X-Ceptional wear foundation in Porcelain // Illamasqua cream foundation // Kryolan transparent powder // Four natural Mac eyeshadows in an Annabelle palette // Dainty Doll eyeshadow 003
Brushes: Unbranded lash comb // Jack Wills angled brush // Charles Fox eyeliner brush // Real Techniques detailer brush // Real Techniques deluxe crease brush // Charles Fox blending brush // Gosh round eyeshadow brush // Mac 283 // Real Techniques pointed foundation brush // Real Techniques contour brush // Real Techniques stippling brush // Real Techniques buffing brush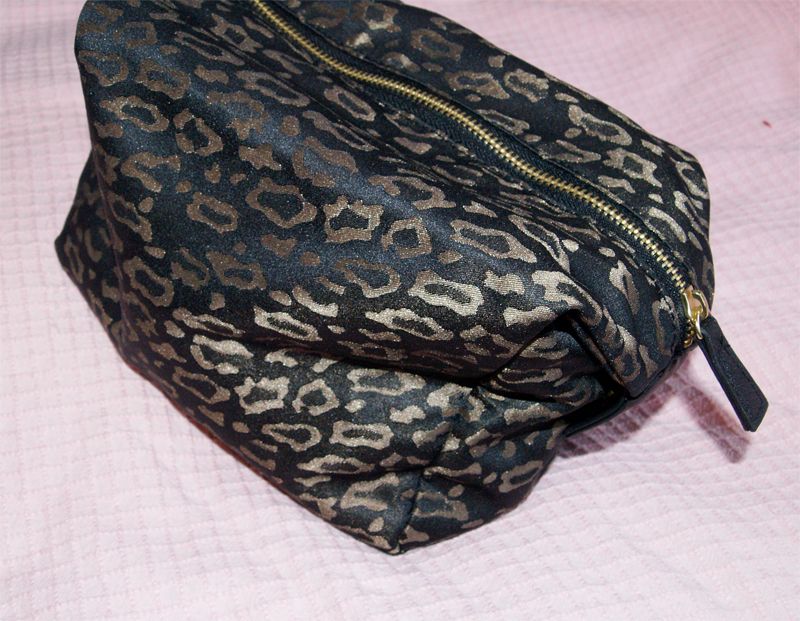 I actually bought this makeup bag this week as I was getting bored of my Betsey Johnson one and wanted a softer one that could be squished into a bag easily. It's this one from Topshop and was £12.
If you've done a 'What's in my makeup bag?' post or do one any time soon, please link me below, I love reading these posts and it's a great way to discover new products you might not have considered trying for everyday makeup.
Listening to: Crystal Castles - Not in Love (feat. Robert Smith)