I'm so excited to share these photos with you today, they are from my latest shoot with the amazingly talented photographer
Kitty Gallannaugh
, who I have mentioned on the blog a few times before.
The theme for this shoot was witches and the occult, we had a fun day on and around Hampstead Heath with our lovely model
Lyvia
, darting in and out of the trees to find the perfect locations and using smoke bombs and fitting props such as candles and a crystal ball.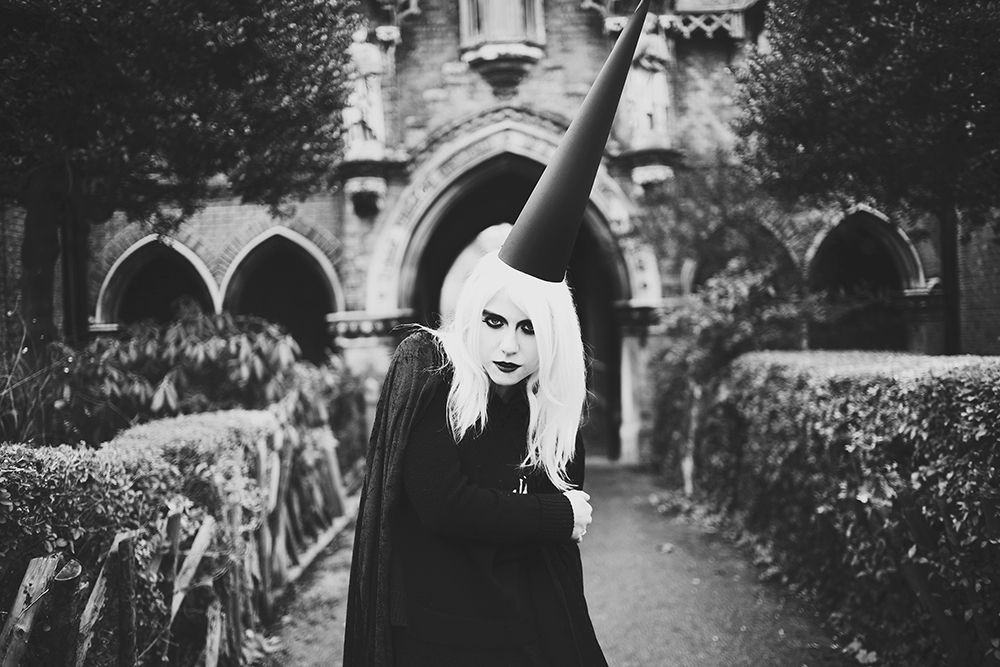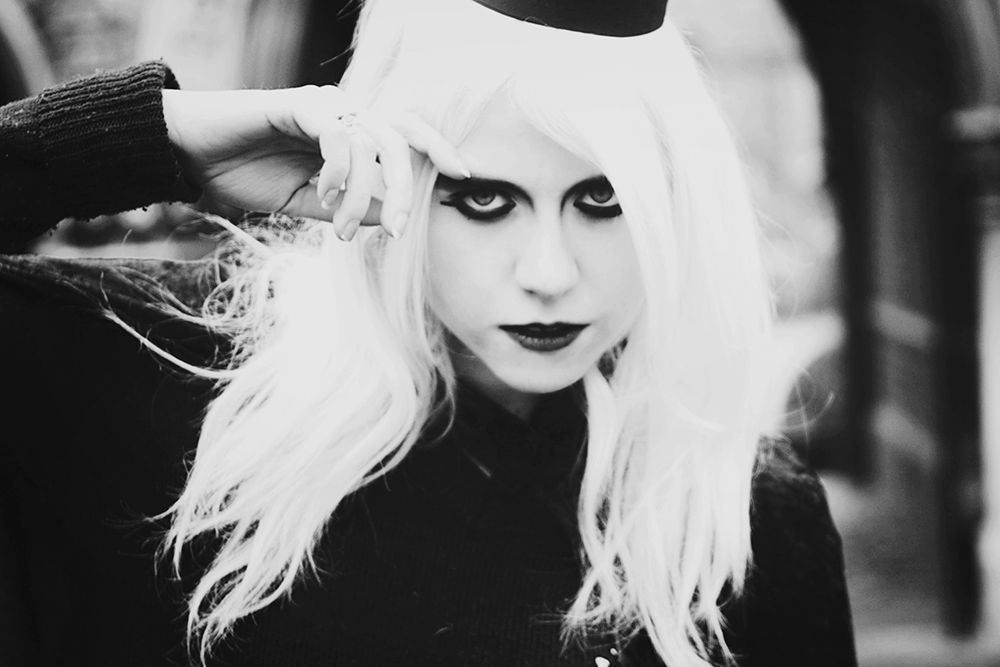 As you can see from the makeup I went quite gothic, creating a very heavy brow and unusal, graphic eyeliner both on the top lid and under the eye. The skin was kept incredibly pale and the lips dark, which I think was pretty effective for this theme. You have to remember you lose a lot of makeup when shooting black and white so I kept this simple but strong.
The title of this blog was a line from Kitty's own
blog post
on this shoot where you can see even more images.