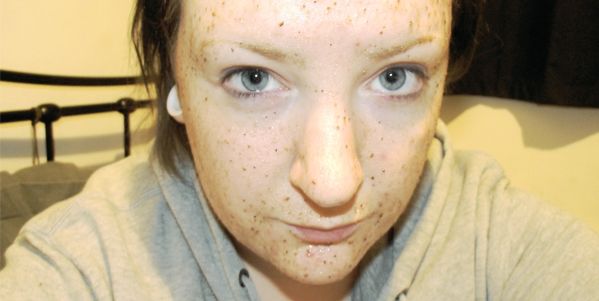 My skin has been terrible over the last few weeks, I've tried everything but I just keep breaking out, I'm starting to wonder if it's something out of my control like the cold weather?
Anyway I decided to try a homemade face mask that I had been told was good for clearing up spots. It is a combination of honey, cinnamon, nutmeg and lemon juice - I was a little dubious at first but after a quick Google sesh I discovered it was quite a commonly known recipe. I'm not sure how long you are supposed to leave it on but I have been leaving it for roughly 20 minutes before gently washing it off with warm water.
Apparently this works well because of the following things:
- Nutmeg works as an anti-inflammatory.
- Honey has antiseptic properties.
- Cinnamon has been used for thousands of years as a natural antiseptic, antistringent, antifungal and anti-viral aid. It also works as an exfoliant.
- Lemon juice has disinfectant properties.
I should note I also read that although this mask is very effective it is not recommended on sensitive skin as the ingredients may be a bit too harsh.
I have only used the mask two days in a row so far but my skin already looks and feels a lot better. It very quickly made my skin feel a lot smoother, the ground nutmeg and cinnamon are really effective in stimulating the pores. Any redness has also been calmed down considerably.
So far I'm pretty impressed, I'm going to continue to use this mask over the next week and hopefully my skin will clear up completely. Most importantly, IT SMELLS LIKE CHRISTMAS!